First up, Rihanna
Wearing a black velvet turtleneck playsuit from her collection for River Island,
£45
I love the way it has been styled, with the boots, her black bob with fringe and the pop of colour with the lipstick, most likely from her collection from Mac but it looks alot like Nars Velvet Matte Lip Pencil in
Damned
For a lady that constantly changes her look, you would think there is no look left for her but that is soooooo not the case.
Love it all but want those boots most of all!
Kylie Jenner
It seems Kylie has been influenced by her sisters here. Looking very glamourous indeed. The cut of the dress and the colour keeps it young and stays within Kylies hipster style. Add those boots, sleek wavy ombre hair and deep wine lipstick and your onto a winner. Love it.
Teyana Taylor
Teyana is a relative unknown and would probably be known more for her recent twitter feud with Rihanna more then her music.

But she is the first lady signed to Kanye West's label, G.O.O.D Music, and has a lot of high profile friends such as Chris Brown (She was also in his 'Holla at Me' video and is friends with his girlfriend, Karreche), Drake, Cassie, Trina, Bow Wow, Pharrell and even Miley Cyrus. Wow that is quite a list.

The pics above are some of my favourite looks of hers. She has an amazing athletic body that she didn't used to dress right but I don't know what has happened lately, whether it is a new stylist or that she isn't bulking up no more but she has been looking amazing.
Next its Nicole Scherzinger
After a couple of weeks of Nicole underwhelming in the style stakes, she finally got it out of the bag and wowed us all.
Wearing Aiisha Couture by the Lebanese designer Aiisha Ramadan
The hair being so sleek and straight works so well with the dress, staying true to its classic design and adding a bit of edgy-ness with the hoops and lipstick, which are Nicole's signature staple.
Overall, very classy and sexy all at the same time, I love it and I am so glad she brought her sexy back. I mean she is the lady who oozed sexual appeal whilst she was in The PussyCat Dolls, especially in the video, shown below, for Buttons.
Jennifer Lawrence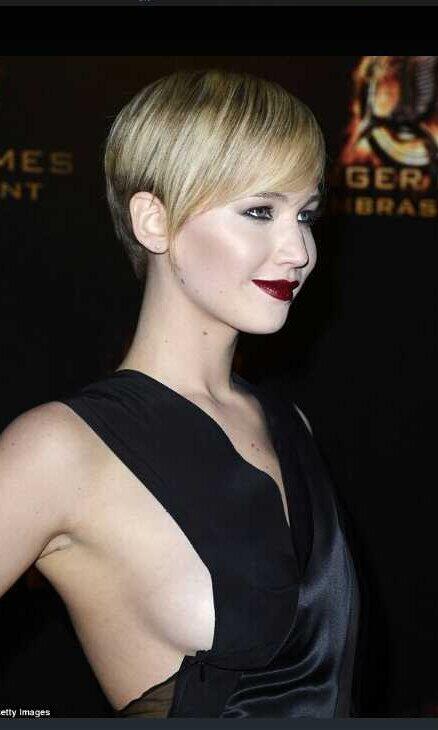 I didn't think much about the dress she wore at the Paris premiere for Catching Fire but the makeup and hair was fantastic. She has never looked so good in my opinion, just oozing sex and confidence. Go JEN!
No best dressed list is complete without Miss Alexa Chung
Its an outfit that stays true to Alexa's style aesthetic of simple yet quirky, especially with the glittery pinstripe skirt and red lipstick.
I like how she could have looked like a character from Mad Men but because of the baggy jumper, this added masculinity changes it to a sexy night time outfit.
Which isn't really surprising as it is all Marc Jacobs, it must be nice having friends in such high places.
No wonder this lady is a style icon for so many people and has just released a style bible, which I have been meaning to have a look through. Is it good?
I have been loving Little Mix's fashion choices lately (or their stylists choices to be exact), especially their makeup.
And that is it for now
xx